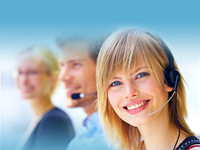 Member Services….. On The Move…….
Members Services not only continues to assist more and more individuals to enter to Neothink® Society and offer support for existing members. Each Member Services Representative continues to Grow and Build their Integrations simply by just answering questions and sharing their own Neothink Journey.
A Teleservices Introduction Meeting in the making…..
Member Services continues to move forward answering general Neothink Society questions, explaining content in the literature, directing members to Clubhouses and teleseminars,
not to mention assisting all Non-Neothink members who received this fascinating letter from Mark Hamilton addressing that they have special traits.
Special Traits…. Me?
What special traits do I have is the question.  And… a Member Services representative discusses this intriguing observation by being very stimulating and telling their own Neothink journey….
It is so wonderful to see Neohtink members' integrations continue to grow and build by answering questions and telling their own Neothink story………
Member Services…. What a wonderful opportunity to take the writings in the literature and put the words into action…….. yes Action………..
Remember, Member Services is there for you also…  1-800-480-2336
Steve Fagan