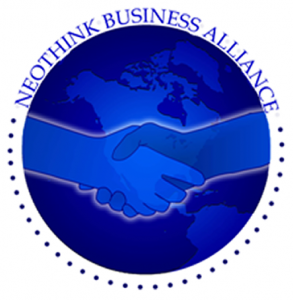 THE LIFE AND EXCITING TIMES OF THE MASTERMIND ESSENCE TEAMS:
The Writers/Poets Essence Team/Mind-Snap Magazine:
In case anyone is wondering, Mind-Snap Magazine will be accepting submissions of Creations from Artists of any Genre, which are of lasting values to the minds and sensitivities of our Membership in the Neothink Society! Please send to: neothinkarts@mindsnap.bz
Also, if you are interested in becoming a Senior Editor, and/or a possible Partner/Coordinator send a message to the above e-mail.
The Participants on the calls have begun interacting in beautiful and supportive ways together. There was a period in the beginning of the calls just setting the stage for the "Big Picture" to develop in our Neothink Society. Some business was discussed then.
We did have presentations by Rick Mabe from the Business angle, and Sheyenne Kreamer for the marketing aspect. The MIND-SNAP Press will be a separate business incorporation into the Global Arts business that the Artists/Musicians will be accomplishing ahead.
For now, the emphasis will be on exploring Creativity through our Creations. We are now meeting every Friday night at 9pm Eastern on a Teleseminar/Webinar Xiosoft Society-Account: 1-949-333-4806, access code: 256015#.
Come one, Come All, & join in the FUN! We plan the Call to be ~an hour, though it may run over some…
The Artists/Musicians Essence Team:
This Team has been meeting Every Sunday @2pm Eastern for months. We have just manifested a Xiosoft Account for this Teleseminar/Webinar Conference: 1-971-240-4076, access code: 358336#, moderated by Jeff Smith. This will make for an easier Replay, and more clarity during the Call. Also, participants are unlikely to be "bumped off". There will always be open lines for interactions after announcements and updates are presented. Our Coordinator is Steve LaValley. This also runs about an hour, occasionally a little over.
There are some very stimulating collaborations among the Musicians/Artists/Writers/Poets planned to be produced in a double album of Essences. This makes the sparks ignite, and will be announced on the upcoming Writers/Poets Conference Call! So much is in the AIR, just waiting to be tapped by we the Creators! Do please come and join us, we want your input!!! This Essence is also aimed at melding the business aspect into the Artists' mentality…
Our Musicians/Artists/Poets have performed at some of the Neothink Events: World Neothink Day last year in Youngstown, Ohio, and this year in Connecticut, the New Jersey & Virginia TVP Conventions. Also, Mark Hamilton, is promoting Jeff Smith's CD Album "Value Reflections", geared to contributing 100% of $ value received to the TVP, so look for it in your e-mail Inbox! More to come…
Elaine Bennett
Neothink Business Alliance ARTS Coordinator