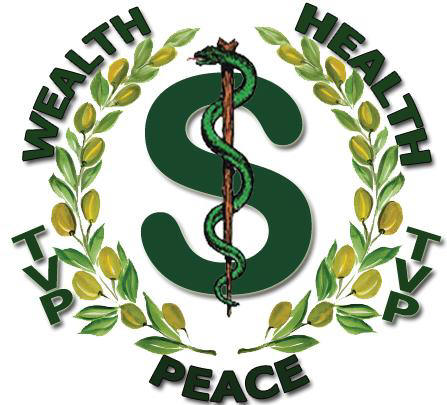 Connecticut Joins The Ranks Of The Affiliated
Twelve Visions Party® National welcomes the great state of Connecticut as the 4th state affiliate. Congratulations team Connecticut!
The affiliation process started with the self leadership and determination of active member John Batchelder who spearheaded the orchestration of the affiliation process. John has proven that all it takes to get the ball rolling in your state is simply a clear decision to take action. After John made the commitment to get his state affiliated, others started pitching in with a true Neothink® spirit and the synergy began building.
Soon the state's officers were chosen and Connecticut was up and running. Congratulations to John Batchelder- Secretary, Nadia Sazanovitch- Chair, Carolyn Carter- Vice Chair, and Lucinda Beaty- Treasurer. You've all just made history by setting a great example of true TVP self leadership and initiative. Your contributions will forever benefit humanity. Well done team Connecticut; you've just moved everyone a step closer to achieving the Twelve Visions World.
Getting your state affiliated with national is much easier than you might think. All active members can find the resources and information they need at: http://tvpnc.org/affiliate. You too can have your name written in the history books as a major benefactor of humanity by taking action now and getting your own state set up as an affiliate. The state affiliation process is a huge opportunity for people to claim their spot in history as a member of a small group of founding fathers and mothers of the wonderful Twelve Visions World. So ask yourself: "Will I seize this opportunity to make history through value creation?" It's yours for the taking if you want it…just ask John Batchelder!
Other progress in TVP is moving our party forward as well. TVP National vice chairman Steve Fagan has stepped in to help with Kjelene Bertrand's creation, Neothink® Radio. Steve is the new voice for NTR Talk Radio and is growing the program by leaps and bounds. What better person to be the public voice of the Twelve Visions Party® than our very own knowledgeable and dynamic Steve Fagan! Kjelene Bertrand's decision to invite Steve in to take the microphone while she focuses on the production role is proving to be another true Neothink® breakthrough. National awareness here we come!
And speaking of awareness…Oregon officers Kenneth Townsend and Bruce Heth have been diligently working on a creation to "take TVP to the streets"…literally! On Saturday, May 8th, TVP Oregon participated in the St. John's Parade with a wonderful hand painted sign in the back of Bruce Heth's truck. The parade stretched for a couple of miles while team Oregon waved to the cheering crowd and collected signatures. Leonard Dahle, Lisa Haynes, Felix Haynes and Joshua Deitas helped break the historic ice by participating in the very first parade having a TVP presence. Thank you and congratulations to the pioneers of Oregon TVP! You are all shining examples of what active members of the Neothink® Society can accomplish!
Other shakers and movers of the TVP are creating value as well. Issa Fiad and team California are participating in public events and spreading the word of TVP while Rick Mabe, Nellie Hayse and the rest of the Virginia team are gearing up for their state convention. Also, Jill Reed is replicating the Sunday night TVP call to bring it to a whole new level! The Ever Loving Saturday TVP call has been discontinued and now Jill and Kenneth Townsend are focusing on the Sunday call as the main hub for TVP information. TVP is getting more organized and focused and each week the momentum builds. Look closely and you can already see the Twelve Visions World on the horizon!