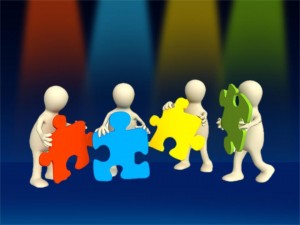 Weekly National A-Team/TVP Teleconference
Daren Raskin and Jill Reed  host THE place to get up to date information about the Neothink® Society—specifically focused on the A-Teams which are the backbone of the Society. This call has become the hub of news and information plus much more.
We have just completed our 80th installment of this valuable call and they are all archived and available on the Neothink® website.
In addition to providing news and updates from Mark Hamilton for the A-Teams and Twelve Visions Party, the call has become much more. Just a couple of weeks ago we were joined by Kevin Trudeau, and other society friends will be joining us in the future too.
Each week, by bringing together Society Members from around the world, we assist Mark Hamilton in coordinating the efforts of the Neothink® Society to accomplish our goals. Along with the weekly updates from Mark Hamilton, a brief overview of content provided in recent weeks include: information on the new Golden Seekers' Call; Neothink® Global Clubhouses; A-Team Regional Coaches Program; new Twelve Visions Party websites; interviews with new A-Teams, interviews with established A-Teams along with interviews of other members describing their successes and growth.
Of course, a great deal of emphasis has been on the Twelve Visions Party National Convention and Neothink® World Summit which was truly the launching point for a key piece of the Superpuzzle last month.
For any Neothink® Society Member that wants to see the Twelve Visions World manifested along with all the benefits it will bring, we provide numerous ways for them to contribute, regardless of their essences.
In addition, through the feedback we receive during the live call, all members have an opportunity to contribute to Neothink® Society growth. In fact, much of the content developed over the past year has come directly from these member suggestions.
Join us each Wednesday evening at 9:00 pm Eastern / 6:00 pm Pacific.
949.333.4806
274936#