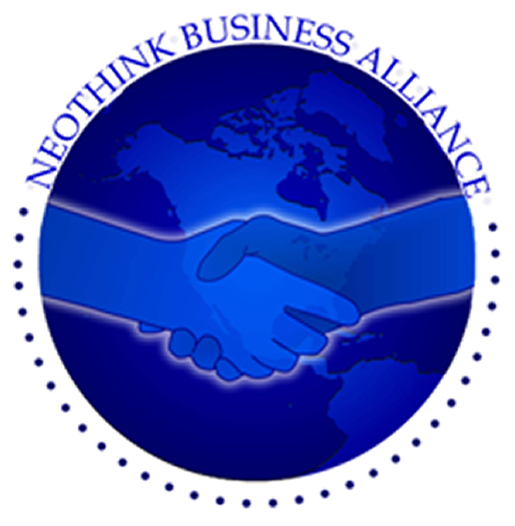 Masterminds on the Rise
The Business Alliance has started two new Mastermind groups this month.  One is the Curing Aging Mastermind.  This group will focus on dvelopment of ideas and solutions to the various health and aging issues facing our fellow humans.  The vision of extending life is the catalyst for the development of this group and it will be one of the most integrated groups formed to date.
We have yet to assign a self-leader to this widescope mastermind.  If you are interested in leading this group, please contact Richard Mabe at nbai@live.com.
The second mastermind being established is the Neothink Marketing Mastermind being led by Sheyenne Kreamer.
The vision of this group is to analyze and develop solutions to the new Neothink Business Paradigm marketing Puzzle piece.  Current methods of marketing in the Aniticivilization business paradigm is not always honest and often there are tactics used to bring people in that are not ethical and often border on illegal.
This group is going to address all aspects of the marketing puzzle piece and develop new methods and processes for marketing in the Honest business.  Every type of marketing will be addressed and solutions developed.
Sheyenne has several people signed up for this group but she is interested in bringing a few more people into the group.  Send an e-mail to nbai@live.com if you would like to participate in this mastermind.
WHAT A CONVENTION!!! : FROM THE ARTISTS' PERSPECTIVE
An aside from the Writers/Poets Essence Mastermind Team:
Elaine Bennett has secured a Hi-Tech NT member to assist in getting a product of the Team up and running–> Michael Odita, an NT Warrior who has agreed to construct a site for MIND-SNAP (Shear News & Arts Press) to go forward when we get the green light to do so…A Conference Call will be held soon for all the writers/poets to discuss the e-magazine. Elaine will send out an e-mail w/details for the Call. She will also need a Co-Administrator to assist her in maintaining and entering submissions into the site, so all on the Writers Mastermind keep this in mind! Thank You for your consideration. Any Writer w/tech skills welcomed for this PLAY.
From all the Performing ARTS Mastermind Team: Artists/Musicians/Writers/Poets at the New Jersey TVP Convention:
The Musicians did set up the PA Sound System in the Convention Hall quite early before the
attendees came for Registration. Thank You Guys so much for this, and special Thanks to Steve LaValley for having your offer to supply the System to the TVP Convention accepted by the Convention Coordinators!
Sharyn Hopp, Event Planner for the Youngstown Ohio A-Team, did take care of all the Artists/Musicians contributions for sale at their vendor table at the Convention itself. Thank you Sharyn for your generous heart and time spent. There were Paintings/Prints from Corina Thornton from Ireland in the UK. Elaine Ray in California contributed TVP T-Shirts/hats/caps, Art Prints & TVP Posters. There were CDs for sale of the album "Here From the Beginning" by Steve LaValley, "Value Reflection" by Jeff Smith, & "Triple Threat-Mami La Fem" by Mohanna Stevenson-Bey.
ARTS Performance Agenda:
During the Noon Hour:
Adam Huntley, Writers/Poets Essence Coordinator, gave a presentation on Writing, then gave an offering of his poems.
From 4PM to 5:40PM: Convention Finale:
Poets Larry Johnson and Bertice Hopkins, presented 2 poems each. Both were reported to be superb in their offerings. Can't wait to see the videotapes taken at the Convention.
Musicians: Each gave 3 songs from their albums mentioned above:
Jon Gonzalez performed 3 of his songs he had written and orchestrated.
Mohanna Stevenson-Bey & Sister, + Dancers from her album.
Jeff Smith performed songs from his album.
Steve LaValley performed 2 songs from his album, + a tribute to Corina Thornton, Artist from Ireland, inspired by one of her paintings.
It had been planned that Steve, Jeff and Jon were to perform the musical collage Testimonial to MH/the NTS/TVP, however that had been saved for last, and time ran out. We will just have to hear this masterpiece at the next Neothink Event! It is an unusual fusion of music genres. The final rendition will be offered in CD and Video formats. The final product will be presented to Mark Hamilton before first performance.
All Performers attended Adam Huntley's and Trenton Seymour's Clubhouse on Friday Night and thoroughly enjoyed the value exchanges and camaraderie strongly felt by all present. Plans are in the making for a traveling Clubhouse to be held before all large Neothink Events.
Some Quotes From Performance Artists:
"What an event we were all privileged to be a part of and witness, what a truly life changing
experience"–Adam Huntley, Writer and poet, who presented Essence of Writing, and What Art is, and a poem "A Beautiful Life". Adam is Writers/Poets Essence Coordinator, Senior Editor of MIND-SNAP magazine.
"What a high level of energy flowing to see such a circle of Creators coming together"–Larry
Johnson, Poet, presented the poems "Thinkons" and "The Artist", and he is the New Jersey TVP Convention Coordinator.
"I'm so excited I can't stand it!!!! I am proud and honored to be a part of the vibration that is changing the world!!!–Steve LaValley, Musician, Coordinator of Musicians Essence Mastermind.
"Never before has this nucleus of Artistic Creation been expressed at a Neothink Event"–Jeff Smith, Musician and TVP Coordinator of this Artistic Event.
Steve LaValley is now working on completing the Testimonial Video, mentioned above. Also in the works by Steve is a TVP Anthem, very close to completion. It is quite beautiful.
Elaine Bennett, and Rick Mabe, Administrator of the Neothink Business Alliance, give KUDOS to all of our fine Performing Artists. May we all continue to see and feel ART Expressions during all of our Neothink Events. What an exciting prospect in the coming months to expect!
Sincerely, Elaine Bennett
NT BA ARTS Coordinator
Member of Writers/Poets Mastermind
Senior Editor of MIND-SNAP Magazine