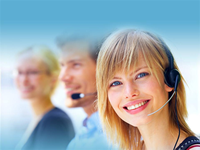 Hello Neothink Family:
Member Services is now reaching out Globally and helping to bring more and more new members to The Neothink Society:
Here is a member Services Story:
Membership Services News for June '10
By Nellie Hayse
This month I would like to report on a typical day in Member Services and what you can expect if you volunteer. Members call from all over the country. I have even had calls from, Guam, Hawaii, Canada and the Virginia Islands
Here are some sample questions I have received in the last few weeks.
Caller received the letter in the red and blue stripped envelope, had ordered the 56 page introductory pamphlet, the testimonials of 5 very successful people who attribute their success to the literature.  Callers want to know if this is a scam. It is pretty much fun to answer this one because I can give my own testimonial and speak about how the book has impacted the lives of members of my clubhouse that I know.  This is usually all it takes to turn a skeptic into a buyer.  A buyer means one more member for the society to help us get to the Twelve Visions World.
Caller wants to know how we got his/her name. I find it is best to keep my answer general.  So….  My answer is always that I don't even know how they got my name but I am surely glad they did, and can tell them why and I am honored that I was invited to buy the book.
Today my first caller told me the book was hard to read and could I please just tell her where the important parts were so she would not have to read it all.  I explained to her that she had to start at page one and read it all; and not only read it but she had to do what the book said to do, start putting the information in the book into her life. I explained that to fully understand the concepts and what was necessary to change her life, she might need to read it several times as I had. I also explained that she needed to read it thinking very hard and use her brain to do the hard thinking that was necessary.  She was a hard one to convince as she did not like my answer.  I finally said that she needed to make a decision that she was going to read every word in the book, thinking hard about each idea until she understood it or she needed to give it up and return the book.  It was an ultimatum I gave her, no easy way out. She decided to read the book, which actually surprised me as she was so negative I thought I had lost her.  I asked her to call me back if she wanted to talk about any part of it that she was struggling to read.
Common questions are about the Ten Second Miracle, Cycle Two, or how to win the lottery.
Sometimes I get technical questions that I must refer to someone else, such as issues logging into secret meetings.
All this is a lot of fun.  I am helping grow the society by helping members buy their first Heirloom, connecting members to clubhouses, referring members to the NT website and just keeping members happy by helping the issues that frustrate them go away.
If you want to join the fun, reach out and call Member Services directly at
1- 800–480-2336 and leave a message.  It is probably important that you finish reading the literature, at least finish the three large Heirlooms or the seven mini-Heirlooms.  Member Services is a team.  We work together well and support each other. We meet three times a week, for an hour, Monday, Wednesday and Friday Noon to 1 pm.  This allows us to share the latest question or find out what is new that we all need to know.  There is mentoring and practice with one of us when you first start before you are turned loose to receive calls.  The personal advantage for me was that I learned so much more myself by having to answer questions. The value has been a terrific benefit in my own life.
Come join us for even half a day a week and you will be amazed what you learn and you will have fun doing it.  Contact any of us on the team and we will be glad to talk to you about this:  nellieh36@cox.net or Steve Fagan at:  fagansf@hotmail.com
We look forward to hearing from you……… Join the Fun and gain the personal reward, that you helped a person find the tools to better his/her life.  How great is that…….