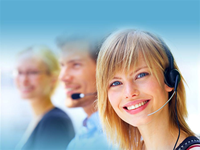 The Following article is an example of one of many day occurrences in Member Services.
(Thank you Martin Fitzpatrick for sharing with your fellow Neothink Society family the following communication.)
I Just want to bring you a story of a person I have had the pleasure of meeting that I would of never meet with out being part of Member Services. When I first meet Dallas, he was doubting the society and the Value of the literature that he had read thus far. He was confused about some of the material he had read.  Dallas was wondering if he really fit into the society.
As we spoke over the next few weeks I was able to help him through a difficult spot in his reading with the society. I ask him to wait and see, not to jump too quickly and to bring in all the available reading the society had to offer, and make his decision based upon all the data he had accumulated.
During our many conversations, we also discussed GIN, and Your Wish CD pkg. I still remember the message on my machine like it was yesterday, "Hi Martin this is Dallas, you're not going to believe this but I got to disc 4, and the depression is gone, 30 years of depression gone I can't believe it"
Later when I talked with Dallas he told me that when he got to the part of Kevin Trudeau CD disc 4, were it gives the command, "I will feel good now" "at that moment" he said it lifted and has not returned.
He told me his friends are really seeing a difference in him in a short time. His friend Amanda said "that she really noticed a frequency change in his voice and how it was so much higher". He further remarked, "That she was very happy for him and the changes in his life in such a short amount of time".
Dallas, has expressed to me his gratitude toward The Neothink Society® and GIN "for the many opportunities", He is now even considering opening a Neothink Clubhouse in the near future.
The difference in Dallas is incredible, he has grown in a very short time, and it continually astounds me the affect that the prime literature and Your Wish is Your Command CD's have on people lives. It is truly an honor to be part of this great evolution of mankind towards consciousness, and the Civilization of the Universe.
It is a great honor to be part of Member Services, and to have the opportunity and pleasure of talking with people all over this great country, we all love. It is truly the most worthy task I have ever undertaken and to have this honor to tell all of you out there, this wonderful story of a person, who is forever changed because of the Member Services Communication Channel, is a great honor as well.
Love to all Martin Fitzpatrick