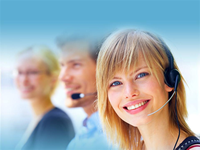 Hello to my fellow Neothink® Society Members.
We at Member services have placed a spotlight on our newest addition to the Member Services team, Charlie Moore. I have personally enjoyed getting to know and work with Charlie over the past couple of months.
You may say wait, if you have worked with this man already for a few months, is he really a new addition to the team?
The realistic answer is yes.
You see we are not just a branch of customer service within the Neothink® Society, we are an area of purpose.
Within this area of purpose, Steve Fagan was the original entrepreneur. Steve Fagan and I began to work together within this area of purpose early on and as a result I am now in the process of replicating Steve as the day to day Manager of this same area of purpose.
My name is Jeff Hughes, and I want to thank not only Mark Hamilton and the Neothink® Society, but Steve Fagan and the entire Member Services team.
It is so great to have the opportunity to be surrounded by fellow Neothink® minds and to know that the people that I have the honor to be associated with are essence driven value creators who are constantly growing and improving not only their lives but the lives of those around them.
Now, I'd like to present Mr. Charlie Moore and his thoughts on being a creative addition to the Member Services Team.
"After being a Member of Neothink® for about a year, I decided to get involved with Members Services. There are a number of reasons that I made this decision and I will share just a few of them. As I first got involved with The Neothink® Society and had been reading the literature, I became so excited about what I was reading, Soon after this realized that their was no one that I could talk with or ask questions about the literature or other benefits of my Membership. At this time Members Services did not exists and I did not know about the Clubhouses or the Members only website.
So for the first 9 months I was out there alone, not really sure how I felt about Neothink®. To keep this short I did find out about all of the wonderful Members and values within The Neothink® Society. Thanks to Steve Fagan I found that there is an active and growing opportunity to meet other Neothink® Members and to learn how their lives have been impacted and energized through Neothink®. I have really found this move into creating even more values for myself and others to be so exciting and personally rewarding that I am very glad that I did not allow myself to sink into stagnation or just plain give up.
Another part of what drew me to want to help out fellow members is that I wanted them to know that they are not alone out there (like I felt). It feels exhilarating when I can either answer a question for a member or help sign up a new member, knowing that their life will never be the same. Just knowing that we all have a chance to take part in changing the world is an great way to move through the day. I have been with Member Services for over a month now and I still feel so good about. It is helping me find my Friday Night Essence.
Thank you Mark Hamilton & The Neothink® Society"
Charlie Moore