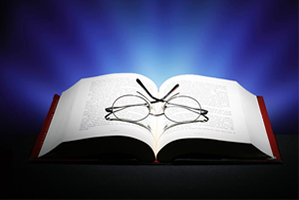 Hello HRC fans! Another month has passed. We have mastered the mini-day power thinking team. And now we are moving into Company Capture and World Capture! (I say with an evil laugh and a twitch of my handlebar mustache).
Seriously though, in order for all of us to take control of our futures we MUST learn how to integrate all of our responsibilities both personal and professional to gain control of everything around us.
So, to aid in these efforts we at the HRC, starting  3-16-10 will be taking you from Chapter 13, Step 3 "Mentally Integrating Responsibilities" (beginning on page 123 of Inside Secrets, large Heirloom and page 125 in SOS Secrets) all the way through Chapter 17, Step 7 "Tracking Reports" (ending on page 186 of "Inside Secrets and page 188 of "SOS Secrets")
Whether you are a budding entrepreneur, artist or an employee working hard to gain iron grip control you should be joining me, Steven Hinz and his guest stars including the intrepid Mike Ginther, the new to calls Carlos Vigil from Denver, Mark Hamilton's own right hand guy, Steve Rapella, and self leader Mark vonKampen from Florida guide you through the steps to creating wealth in your company, at your job or from home!
I would highly encourage you to attend the HRC each and every Tuesday at 9pm EST / 6 pm PST, LIVE on the National Call line,  949-333-4806  Pin 256015#, or via simulcast on the web!
Join us and a wide variety of the Neo-think family discover and share our experiences with the Company Capture Secrets. me and my team look forward to hearing you there!
Have a Fantastic Day!