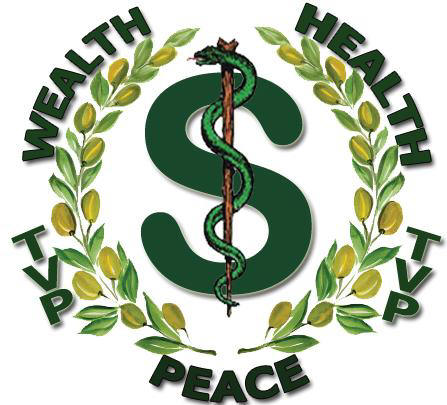 TVP New Jersey's State Convention: A Smashing Success!
On March 20th 2010 the state of New Jersey held its 2nd annual state convention at the historic Newark Symphony Hall in Newark New Jersey. Neothink® members came from all over the country to celebrate another milestone on the road to the Whitehouse. As the first state to become affiliated, New Jersey has been forging ahead with new breakthroughs and accomplishments. Congratulations team New Jersey on another victory in the war on initiatory force!
National officers Michael Dilworth, Steve Fagan, Karlton Roberts, Bill Hunsicker, Larry Wert, and Tom Carey were in attendance as nearly 100 Neothinkers accompanied them. What incredible energy the room had! And what a superb job the chairman of the convention, Larry Johnson did with moving the day along and orchestrating the different segments.
Every essence of the Neothink® Society was represented at the convention. Steve Fagan gave an enlightening overview of the different puzzle pieces of the Society which communicated the "big picture" very well. TVP Chairman Michael Dilworth gave an incredibly passionate speech on what the Twelve Visions Party® is and why it is desperately needed in this country. The party is headed straight to the Whitehouse under his leadership. Thank you Michael Dilworth!
Bill Hunsicker also delivered a great speech by delving into some of the nitty gritty inner-workings of the only party for the people. And a round table questions and answers period with the national officers provided some much needed and very valuable interaction between our national team and the attendees.
The Business Alliance also made a commanding presence. Rick Mabe delivered a high impact Powerpoint presentation on the essence of the Neothink® Business Alliance.  It was quite easy for all to see that his passion for business and love for building the Society is undeniable. Several Business Alliance businesses and artists shared their products and services which gave the whole day a feeling of community and value exchange.
One of the highlights of the day was hearing from Mark Hamilton's right hand man, Steve Rapella. Mr. Rapella gave an insightful presentation on the forward movement of the Society and TVP and helped everyone get a better understanding of who Mark Hamilton is and how fortunate we all are to be involved with his creations.
That understanding was topped off by a video from Mark Hamilton himself congratulating team New Jersey, giving guidance and delivering an incredible announcement: the Association For Curing Aging is being launched! Mark's video can be viewed at: http://www.twelvevisionsparty.com/. With the Neothink® Society growing rapidly and with TVP off and running, this third major puzzle piece of the Supperpuzzle is now set in motion!
What an incredible day for value reflection! To help reflect on these historic values, the Neothink® Artists made a huge presence. Under the direction of myself, Jeff Smith and my good friend Steve LaValley, the artists over delivered by giving phenomenal music and poetry performances, sharing amazing paintings and prints, and offering clothing and TVP merchandise.
It was indeed a day to remember. The momentum of the entire Society has been given a wonderful boost thanks to the hard work and effort of TVP New Jersey: special thank you's go to Steve Fagan, Bill Hunsicker, Peggy Hunsicker, Larry Johnson, Royd Garcia, Willie Garcie, Bob McAffery, Sage Katakura, and the rest of the New Jersey team. TVP New Jersey's website can be visited here: http://tvpnj.org/.
Big Neothink® thank you's also go out to Jill Reed, Adam Huntley, Kjelene Bertrand, Josh and Trenton Seymour, Mitch Mahoney as well as the many others who helped orchestrate this historic event. And of course thank you as well to all the attendees, Steve Rapella and Mark Hamilton. This event is not only increasing synergy and momentum throughout the entire Society, but is serving as great practice and experience for organizing the many upcoming TVP rallies and conventions.
By Jeff Smith