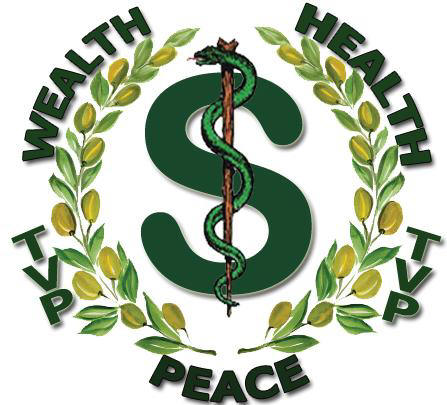 TVP Is Taking The Country By Storm!
After the state of New Jersey's breakthrough accomplishment of becoming the first state affiliate of TVP, more and more states are coming out of the woodwork and throwing their hat into the political ring.
Big Neothink® congratulations go to California for also becoming affiliated!
James and Joanna Young, Loren Taylor, Otto Beasley, Issa Fiad, Claire Racine, Michael Burns and the rest of the CATVP team have done a phenomenal job with getting the state ready. Look for more wonderful things to come from California!
Visit http://www.TwelveVisionsPartyOfCalifornia.org to get connected with the Visionaries of California.
And there are other states close in the race as well. I'm very happy to announce that my home state of Oregon is now an official affiliate as well! Under the leadership of Kenneth Townsend and Bruce Heth, Oregon has become the third US state to achieve affiliate status. Judi Crotts and Betty-Jane Osborn have also played vital roles in this accomplishment. Congrats TVP Oregon!
Doc Morris and the Florida team are also moving along fast, as well as Texas. You can join in the tidal wave of value creation and help your state get up to speed as an affiliate by completing the tasks listed at http://www.tvpnc.org/affiliate.
And speaking of taking the country by storm… Kjelene Bertrand, Sunday Twelve Visions Party® Conference Call Co-host, is heading up a national public awareness campaign through her talent as a radio show host/producer. Neothink® Radio (NTR Talk) is now a reality! The show begins March 7th.  It is based in Phoenix, Arizona and is broadcasted every Monday night on KFNX 1100 AM News/Talk Radio. It's also available online at http://www.NTRtalk.com. The show will be focused mainly on the Twelve Visions Party® and will also feature Neothink® members and integrations as well. Bravo Kjelene!
Sponsors are now needed for the show and Kjelene has worked out some very reasonable price points for Neothink® members and Business Alliance participants. Visit http://www.NTRtalk.com for more information about sponsorships.
Sponsorships have also been taken for the Sunday Twelve Visions Party® Conference Call. For information on how to sponsor the Sunday call, visit: http://tvpnc.org/sponsorinfo.html. Many thanks go to the following sponsors of Sunday's call:
Value Added Concepts, LLC
722 Harbor Springs TrailVirginia Beach, VA 23462
http://ValueAddedConceptsLLC.com
Kenneth Townsend and Bruce Heth's A-Team:
Central Oregon Enrichment of Life LLC
Elaine Ray www.TheUndefeatedLife.com
Special thanks to these sponsors and all the hard working TVP members throughout the country and the world.
Our goal of reaching the Twelve Visions World is in the best hands possible. The passionate hands of countless benevolent contributors who work day in and day out…often without recognition or material compensation. We do this because we love to! We ARE the self leaders of the future! We ARE the creators of the Twelve Visions World. We ARE the Twelve Visions Party®!
By Jeff Smith