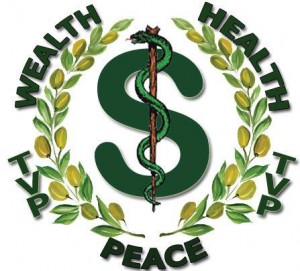 The Twelve Visions World is Growing… come join us
Mark Hamilton's Speech to America aired in Phoenix on May 30, 2010.  What a historic moment for all of us.  We follow a self-leader, leading us to do the same, who has shared his voice with radio listeners.   The speech makes it evident that we can no longer allow the Democrats and Republicans to control our lives.  He used a great metaphor that made his message clear enough for a 9 year old to understand.  If you have not yet listened to the speech please go to http://www.neothinkradio.com and search the "Show Archives".    The last two weekly shows have featured National Officers and other Neothink® members discussing the speech with our host Steve Fagan as the host.
We currently have 6 states affiliated with the Twelve Visions Party® National, and  5 additional states working towards affiliate status.  The latest states complying with the national party are: New Jersey, California, Oregon, Connecticut, Georgia and Tennessee.
Additionally, we have Neothink Society® members in almost every state that have signed the Twelve Visions Party Contract indicating a willingness to assist with the forward movement of our party in compliance to the principles of the Prime Law.
Getting your state affiliated with national is much easier than you might think. All active members can find the resources and information they need at: http://tvpnc.org/affiliate. Be part of this historic moment by acting now to set up your state as an affiliate and claim your spot in history.  Being a member of a small group of founding members of the wonderful Twelve Visions World brings you love, happiness, and pride.  Take a moment to ask yourself: "How can I add to this historic opportunity with my value creations?"
The Virginia Twelve Visions Party® convention was held on June 6, 2010.  It was well attended, and well organized by several members of the state officers and others who worked tirelessly to host the event.  Members came from several states to attend.  The surprise of the day was an interactive call with Mark Hamilton.   Congratulations to Nellie Hayse and all the visionaries of Virginia for a successful convention.  DVDs will be available soon and you can witness how "Technology soars" to make events a success!
For those of you who enjoy Facebook be sure to join the growing Twelve Visions Party® National Group at: http://www.facebook.com/group.php?gid=202302165113 Jill Reed posts videos nearly every day for integrating thoughts from the group.  You may also post integrating thoughts about TVP® and interact with the other 800+ members.  Please join us soon and tell your friends and family too!
The Sunday Night call continues to evolve with further integrations from our listeners, the panel, and, our Twelve Visions Party® National officers.  We are asking for raised hands during the panel discussion rather than hold questions to the end of the call.  This maintains timely content-relative interaction, and we thank you listeners for engaging in the dialogue.  Jill Reed is the host of the call and Jeff Smith is serving as a panel member.  Come join us to learn how much fun it is to de-politicize America!  This is not politics as usual and you might find your Friday Night Essence can assist with the forward movement of the Twelve Visions Party®.  Join us each Sunday at 4 PM Pacific – 7 PM Eastern by calling 614-384-5247 conference I. D. 832628#.