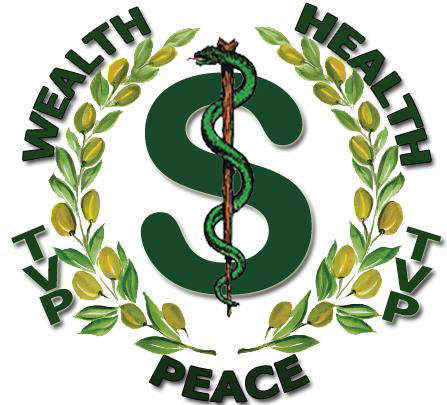 Wednesday, November 18th 2009 is a historic date to be remembered for the rest of our lives! It is the day that Mark Hamilton and the Neothink Society began reaching out to the general public to promote TVP. A newspaper ad in the Dallas Morning News was chosen as the first outlet to the general public. TVP Chairman Michael Dilworth has been working diligently along side Mark Hamilton to make this huge step for mankind a reality. Thank you Mr. Chairman and Mark Hamilton!
Using sound business dynamics, this ad sells a book…a tangible value that enlightens the reader on the amazing benefits of the Twelve Visions World. This book, entitled Wealth, Health, Peace is Mark Hamilton's latest literary masterpiece and was created specifically as a tool to market the TVP.
Twelve Visions Party members around the world are rejoicing and congratulating each other on this landmark occasion. This milestone marks the first day of what will evolve into an aggressive mass marketing campaign of the best thing to ever hit politics!
As the marketing program for this book is tweaked, fine tuned and brought to its full potential, (just like the marketing for every Neothink product before it) one thing is certain: The TVP will be funded by sound business practices using the basic formula of first offering a real value to people in exchange for means to fund the party.
This is a major difference between TVP and traditional political parties. The Twelve Visions Party insists on first providing a trad-able value before receiving any money. TVP is indeed the only true pro-business political party. Business makes the world go around and as we go public with our wonderful creation, business men and women around the nation and eventually the world will recognize the immense value of the Prime Law and start jumping into the pool of support for TVP…So come on in Value Creators, the waters' nice!
While this historic project was underway, the National Officers of TVP have been working on another wonderful creation: The Twelve Visions Party Training and Update Audio Series. These audio recordings teach Neothink members exactly how to get involved with TVP starting on an individual level. They explain the opportunities and needs of TVP on local and state levels and regional levels as well. So if you're looking for ways to get involved such as helping your state get registered as an official affiliate of the National Twelve Visions Party, or learning how to integrate the TVP into your clubhouse, then these audio recordings are a gold mine of information!
And speaking of gold mines of information…The Party's Platform has been revised and is posted on the TwelveVisionsWorld.com website. Reading the platform is highly encouraged and allows members to more fully grasp the wide-scope agenda of the Twelve Visions Party.
The Platform is designed to spark interest in the reader and also makes for great conversation amongst people who have read it. The National TVP Education and Integration calls every Sunday are a good testament to this!
Naturally those reading the platform might have questions, comments and suggestions about it. So the TVP is proud to unveil a brand new value to accommodate this very need: On the TVPNC.org website there is now a TVP forum for discussion, questions, comments, relaxed chat and debate! The forum is now open to members and the general public for posts and is moderated by National Officer Bill Hunsicker. So feel free to log on, sign up, post away and enjoy this fun new playground to your heart's content!
Stay close to the Sunday TVP calls every 7PM Eastern/4PM Pacific for more updates and details on progress. The information for this call is: Phone Number: 614-384-5247 Access code 738300#.
Also every third Wednesday night call of the month is now dedicated to TVP. And of course you're encouraged to join in the fun and relaxed atmosphere of the Saturday Ever-Loving TVP call with hosts Jill Reed and Kenneth Townsend. This call focuses on the creative essences of TVP and is growing in value every single week!
Saturdays at 11:30AM Eastern/8:30AM Pacific, you can tune in by calling 303-390-0043 and using access code 376958#. Come join in the fun on all the calls and share your smiling voices!
-Jeff Smith