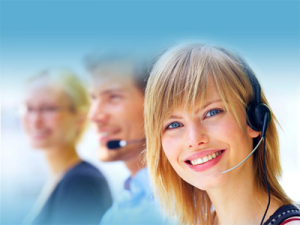 Member Services is growing rapidly and becoming a very valuable support tool for The Neothink® Society
The initial inbound calls started to hit the 1-800 switch the first week of April and we are continuing to see an increase in the call volume.
Some days the inbound calls hit 100 or more!
And we Love it!
People want to talk with other members and many have questions about the material in the manuscripts and general questions about the society prior to becoming active in the NTSociety.
A Member Services Representative offers the caller the opportunity to voice concerns, ask questions and gain clarification regarding the values of membership in the society.
This one on one interaction has proven to be a dynamic and valuable program for both the caller, and the representative, allowing each to gain better insights into the materials and the value of the society.
Every Member Services Representative is gaining tremendous growth and increased integrations by speaking with callers, answering manuscript related questions, society questions and easing concerns.
Be on the watch for the outreach program that will be starting shortly.
If you would like to volunteer to be part of this dynamic support team, please email:
nt.memberservices@gmail.com
or call 1-800-480-2336