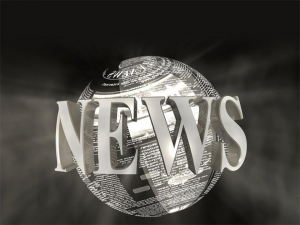 Sing YOUR Song…Far and Wide
Hello Everyone and welcome to the June 2010 edition of your NTNews Newsletter.
I want to start this issue with a little perspective on the individual role you all play here in the NeoThink®Society.
I figure that some of you, like me, wonder about things like…
Should I be doing more?
How can I help with achieving the goals?
Where and how can I express how I feel about the NTSociety etc.?
When will I start seeing progress towards a "Twelve Visions" world?
When will I enjoy all the benefits in my life?
The answer to all these questions, and more, can be summed up by stating…
Just sing your song!
You came into this world with a song to sing, we all did.
Look at any child of 2 and you will see it to be true.
Within the NeoThink®Society, there is a Grand Choral Symphony being orchestrated which is beginning to echo around this planet. You were all drawn by the melody and the beauty of this visionary tune and began to assemble together like a, well, like a symphony in the making!
At this time, the most important thing for you to do is find the right place for yourself, the place that feels right for you, the place to add your own unique piece to this growing and expanding symphony we all know as "Wealth, Health and Peace!"
So, focus on the song that exists inside of YOU…
Let it rise to the surface and then… start singing it!
Start singing it loud, and often, and joyously!
And don't ever worry about doing anything "wrong" because you can't mess up your own song.
Just start to sing and, in no time at all, you will begin to re-discover the song that you yourself came into this world to sing.
It's there…It has always been there!
You may have just misplaced it for a time…lost contact with it while you did whatever it was you felt like you had to do.
But now is the time for you to re-connect with your own powerful, eternally valuable, ever expanding song of creation and let the universe hear you sing it from the rooftops of this world!
Let it Be!
Along these lines, there is a great way for you to start your own personal album of song and I will go over it briefly.
Begin to create some video recordings of yourself "singing" your song and put them up on your very own "YouTube" channel.
You can use whatever instrument that feels best for you…
Speak it, read it, poetry, tell a story, just use your imagination, and yes, if you are up for it, use music and actually sing it!
That's right, sing it right into a video camera and record yourself, maybe for the first time in your entire life!
Then, slap it up on YouTube and let the entire world see and hear you singing YOUR song!
Your videos will be gathered and showcased on various NT/TVP websites for others to see.
It may feel scary or funny at first but let yourself go…watch what happens… I know you will be surprised by what you will experience.
In time, you will begin to "tune in" to your own unique and special voice…
…The song you were meant to sing!
FYI, for any assistance with getting set up on youtube, send an email to ntwarriors@gmail.com and you will be directed to some basic instructions on how to proceed and where to send your completed videos.
Enjoy this entire issue and see if you can hear the unique song each contributing member is singing… and we will see you next time.
J. Baker
Editor still