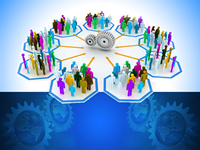 NeoThink® Radio News
Kjelene here, Producer and Creator of Neothink Radio.
Have I got some news for you!
Our Mentor, Mark Hamilton is requesting questions from our members for an upcoming interview on NTR Neothink Radio. Once I have your questions then we can proceed to get this show on air. Mark Hamilton has agreed to an interview and to answer your questions on the show.
What I would like you to do is to send your questions to NeothinkRadio@gmail.com
I'll keep you posted to when this special show on NTR will air.
Neothink Radio is going into its 16th week airing on NEWS TALK KFNX 1100 AM broadcasting in the Phoenix, AZ area. This station boasts over 89,000+ weekly listeners! Please visit Neothink Radio's web site at www.neothinkradio.com
Also,  Neothink Radio is now on You Tube. Video Production of the radio shows by Michael Dilworth.
Kjelene
NeoThink® School of Geniuses
Hello Genius!
Learning more each day from the tools of Neothink®, one knows that Mark Hamilton replicated his  Father and that he can teach self-leadership.  Mark is his own man and he learned from a leader how important it is to understand self and the behavior of others to be effective and to make changes in life.
Change is what the Neothink Society® is about.
As you continue to accept what comes your way from external authorities, you may be struggling inside because you have grasped the depth of this great movement and the power of your own mind.
You may feel like a lone wolf in your community.  Hello Genius!
You have an opportunity to participate in many valuable programs within our Neothink® Society right now.  Maybe you aren't a reader, maybe you learn better listening…if so, be on the weekly calls.
Maybe you don't see yourself as a business leader or politician but you know that you have been forever changed since being found by Mark Hamilton.  So, what do you do about it?   Do you know what you want to do to improve your life today?    Do you want to dive deeper into the essence of Neothink® with other members of the Society?
If you would like to participate in the School of Geniuses to meet other members and to integrate your thoughts about Neothink® please contact mentorfeedback@gmail.com prior to June 20, 2010, so, you can expand your genius thoughts!
Integrated Thought + Integrated Action = Success 4 U