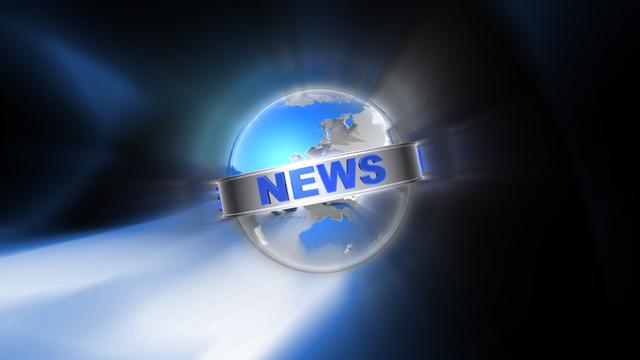 Welcome to the "Holiday Issue" of your NTNews newsletter.
This time of year, I often find myself preoccupied by thoughts of what holidays will look like when we actualize the C of U here in America and around the world. Will there even be a reason for holidays any longer and if so will they be even vaguely similar to today? What reasons will we create and what dates might we choose to hold these special events etc.?
I envision a time when the whole concept of "holiday" transforms into a completely different sense of purpose and meaning than what is common right now.
As I see it, traditional holidays such as Christmas, Thanksgiving, New Years, Easter etc. will simply have to face up to the competitive pressures inherent in a Neothink® world or be discarded as silly or useless.
I see completely new and exciting motivations arising which will compel the creation of very ingenious and valuable times for revelry and celebration.
First of which is the very concrete realization of the immense, limitless value of our own flesh and blood conscious lives!
And those of our families and loved ones and indeed all mankind as we fully embrace and express our gratitude for conscious life in every facet of our existence.
No longer will we desire to glorify make believe saviors or fictitious characters in order to provide a reason for celebration.
Instead, we will rejoice and spread our cheer from the fully integrated sense of becoming the creators we are all meant to be…creators who are worthy of genuine exaltation and honor for providing priceless gifts and values for all people.
That is my wish dear friends and as we continue our resolute dedication to the achievement of our highest potential, I know it will come true!
Next, we have a great issue this month so make sure you explore all the exciting new information contained herein.
New updates are discussed in every section as well as some valuable contributions from some very special members.
And speaking of wishes coming true, we have the exciting honor of announcing a new resource for members interested in pursuing the opportunities available with the Global Information Network.
I will let Mike Ginther tell you more about this cool new system recently developed to benefit our members.
OK Mike, let er rip!
The Neothink GIN Advantage.
Mark Hamilton wants to help jump start the Neothink® Society Members as they become members and affiliates of the Global Information Network. He has asked me, Mike Ginther, to head up this new program designed to help Jump Start his apprentices and members in the Global Information Network.
I will be joined by Steven Fagan, Steven Hinz and others as they share success stories, tips, marketing ideas, and a bunch of motivation and great times. There will also be some surprise guests on these weekly training and motivational teleseminars including KT himself, so don't miss any of these calls as you might just learn how to make a full time income and grow it into wealth that only you can limit.
We'll share success stories and provide some of the latest marketing ideas that are working, and guest stars that are making many things happen. There is so much this program has to offer that Mark Hamilton wanted to put a full focus on helping our members get the most from it and grow their teams and income faster.
Mike Ginther and friends will take you on a rocketship ride to success, so join them every Monday @ 4:30pm Pacific / 7:30pm Eastern 949.333.4806  pin: 256015#
Mark earlier wrote a statement that was read to our members attending the Global Information Network's Kick off event in Cancun Mexico. In case you were not in attendance here is his statement:
Sincerely,
Mike
THE DEEPER VALUE OF GIN
For over thirty years, I had never allowed an affiliate program of any kind into my membership.
Kevin Trudeau and his GIN is the first.
The money-making opportunity of GIN is very good.
But let me point out something that Kevin himself might not.
Kevin is very possibly the best marketing genius alive.
In the nearly twenty years that I have personally known Kevin, I have seen him effortlessly move from one venture to another and soar right to the top.
For you to have access to one of the greatest marketing legends who ever lived is priceless.  If you really listen closely to Kevin, you will advance your marketing effectiveness far beyond your current abilities. The marketing lessons you learn directly from Kevin Trudeau will be worth many times the money you paid to be in GIN.
The deeper value of GIN starts with you absorbing Kevin's knowledge this weekend.  Getting to know how Kevin's mind works will accelerate your success.
Also, I will take this opportunity to tell you what a good person Kevin is.  Of all the people I have done business with, Kevin has proven the most consistently honest, generous, and most beneficial relationship I have experienced over the past two decades.  Kevin's word is as good as a contract.  Moreover, Kevin goes out of his way to be sure I am happy in any business dealing we do together.  He does everything in his power to make those he does business with a success.  I know those rare qualities are intrinsic in Kevin, and those qualities reach out and apply to all my members who have taken on the GIN adventure.
Let me urge you to enjoy this money-making opportunity while also seeing the deeper value of the GIN program, your relationship with Kevin himself, and the valuable knowledge he personally brings to you.
Sincerely,
Mark Hamilton
Pretty cool huh?
One thing I will add on a personal note is to recommend for every member to get their hands on the amazing audio CD set titled Your Wish is Your Command.
And listen to it repeatedly!
The information contained in this series is priceless and complements perfectly the works of Mark Hamilton in the prime literature. You can find out more information when you join in on the teleseminars described above.
That's it for this edition and my wish is for all your wishes to come true!
Happy Holiday's Everyone,
Your Editor
JPBaker