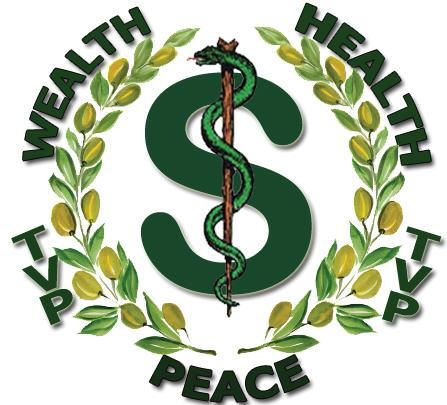 The Twelve Visions Party® is beginning to establish itself on a national level. Many Neothink® members are stepping up within their essence and contributing vital pieces to the puzzle. The momentum is building geometrically and it's becoming quite apparent that the goals of TVP will soon become a reality.
Team New Jersey has been setting the standard for forward progress. Being the very first state to become affiliated with the national party, TVP NJ is raising the bar again with their State Convention on March 20th. Many Neothink® members from all across the country are seizing the opportunity to take part in this historic event.
Essences from all corners of the Neothink® Society are being represented there. With Steve Rapella as the keynote speaker, Mark Hamilton sending in a video presentation, updates from TVP Chairman Michael Dilworth and the national officers, Rick Mabe and the Business Alliance, Neothink® Music and Arts, and Kjelene Bertrand of NTR Talk Radio, this event is truly history in the making. Attendees are in for a real treat indeed!
And for those who are unable to attend, you can see video afterwards and even tune in to Kjelene Bertrand's radio program to hear interviews and more! Kjelene has just launched Neothink® Talk Radio based in Phoenix, Arizona. Every Sunday night at 11PM MST you can listen to NTR Talk radio on KFNX 1100AM in Phoenix and also tune in online anywhere in the world. NTR Talk Radio was launched on March 7th and is already growing quickly. Kjelene is looking to expand the program and is seeking more sponsors. Visit http://www.ntrtalk.com/ to learn more about this wonderful addition to the Neothink® Society which has incredible potential.
Keep tuned in to the Sunday evening Twelve Visions Party® Education and Integration call for more updates and information on TVP. The Sunday call is growing and expanding by leaps and bounds. A big thank you goes out to Jill Reed for sponsoring the last episode of the TVP Mental Shift quiz show. Panel member John Batchelder wound up as the grand champion and received an autographed copy of Jill's book: Creating Your Romantic Standard of Love for Life. Jill also donated an eBook copy of her latest creation: P. P. S. – Did I say I Love You? as prize as well. For some wonderful tips and information on developing romance, visit Jill's website at http://Ask4Romance.com.
On March 21st, the Sunday call will be implementing a brand new format to embrace the ever growing needs of TVP. Adam Huntley is in the process of replicating the hosting position and Raymond Desmarais is bringing a wonderful new program to the call: The Daniel Ward School Of Candidates. This program will fill the need for potential TVP candidates to learn more about public speaking and be able to articulate the proper stance of TVP. If you are interested in running for TVP office and want more integration on the process, then contact Raymond at dwardsc@yahoo.ca for more information on this program. Look forward to more wonderful things to come from the Twelve Visions Party®!
By Jeff Smith