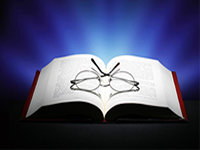 Like everything else in the Neothink® society, the Heirloom Review meetings on Tuesday evenings  are constantly evolving. Currently, a new format is being developed with new members helping out  to provide you with many new and exciting experiences. This new presentation style will be spiced up a bit to include more guests and new tips and tricks to help you master the literature's secrets.
We are excited to announce that longtime NT member Steven Hinz will be the new host of the Heirloom Review weekly calls so make sure you give him a warm welcome.
Steve brings a wealth of experience to the table and is sure to create some very lively discussions!
We also want to send a very heartfelt thanks to Deb Connors and Ted Jankowski for their invaluable efforts in hosting the Heirloom calls for the past 2 years!
Their calls spanned some 95 weeks in a row of heirloom reviews and are forever captured!
Thanks again Deb and Ted and all the best to you as you move into your new creations.
Stay tuned next month as you learn more about the new and improved format and how you too can get involved with these valuable discussions designed to accelerate your learning and understanding of the Prime Literature. We will have guest experts joining us along with celebrities and successful members sharing their experiences and viewpoints in how they apply our society's secrets in their daily lives.
If you want to be included in the weekly meeting announcements, make sure you are opted in to the newsletter delivery and watch your inbox for emails from Mark Hamilton. To opt in go to: http://www.joinneothinknews.com