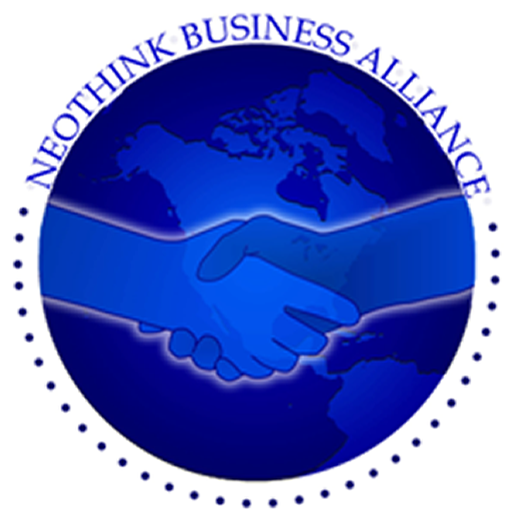 March 20th, 2010: New Jersey TVP Convention Vendor Announcement:
If you wish to be a vendor at the convention the cost is 35.00 to get a table.  All vendors desiring to participate should send their information to nbai@live.com.
May 16th, 2010: World Neothink Day Vendor Announcement: If you wish to be a vendor during World Neothink Day you need to get your product submittal to nbai@live.com before April 15th, 2010.
Effective February 8th, 2010 membership in The Neothink Business Alliance is included in your Neothink Website subscription cost.  Simply send an e-mail to nbai@live.com with your name and e-mail and you will be added to the membership database.
ARTS ESSENCE MASTER MIND
By Elaine Bennett
Writers/Poets Essence:
There is some interesting behind-the-scenes work going on with MIND-SNAP magazine, the creative outlet for our members…
Artists/Poets/Musicians Essence:
This Team continues to download their creations as offerings to the Audio-Visual Testimonial to MH/NTS/TVP Video that Steve LaValley is orchestrating. Steve has spent 40+ hours in studio, weaving his magic with our member's various music tracks. In a week, he will be adding voice/lyrical tracks, then all of the visuals: video/Artwork/pics-nature/faces, short written pieces/poetry.
This Essence will be presenting Performers at the New Jersey TVP Convention, individuals will be confirmed by March 1, 2010. There will be three different time slots: 8-9am, 12-1pm, 4-5:30pm. This will be an exciting time for performers and audience to enjoy!
The NJ TVP Convention accepted Steve LaValley's offer to supply the PA System with microphones, wires, cables, snakes for the entire Convention. The ARTS Essence will have a Vendor's table for Performer's CDs/DVDs, Artists Prints. Elaine is collecting ARTS product information to work with Rick Mabe in getting these approved for sale by Mark Hamilton.
All other Vendors planning for tables at the Convention need to list their items and prices any jpeg pictures of products and send these to Rick Mabe's e-mail nbai@live.com, who is facilitating a smooth approval process for vendors. The Business Alliance Phone is 757-351-0160.
For Future reference, the ARTS Essence's abilities will be able to feed into written materials for refreshment of Member's interviews with the Media, into blogs for the Neothink Society, into the Musical Videos as part of the marketing of the NTS/Twelve Visions Party, and in other tantalizing unforeseen at the moment occurrences.
Elaine Bennett
Science Essence Master Mind
Meetings, Meetings, Meetings
Before we can really have something to replicate, we have to have a fully developed area of purpose.
We are engaging this process now. Getting our systems understanding and agreements in order, so we can begin the process of replication and building a business is the order of the NEI day at this point.
What comes with knowing and advancing the essence of the business is being ready to, and beginning the process of replicating the essence using meetings: 1. Working Meetings; 2. Crucial Detail Meetings, and 3.Essence Meetings. In reality, all three of these types of meetings are working meetings in their own rite.
We are beginning the second stage of meetings now. The Crucial Detail Meetings as described in the first book.
In Kansas, Michael Chambers is meeting with institutional and commercial interests to determine the forward movement there, as well as with banks and business planners for making sure our business plan complies with their need to do business with us. As a whole, we are working out the basic responsibility details on our marketing strategies for direct mail, internet and face-to-face sales efforts.
This will be crucial as we open up to the NT® Society and offer you the opportunity to help us move these values into people's lives.
This also means working out the nitty-gritty regarding our customer and installer agreements. We have to make it indelibly understood what each party's responsibility and liability is. We have to know we are working with professional installers, and that the homeowner understands the warranty agreements for the components and materials we send them. We have to prepare for uncomfortable situations and be able to handle our responsibilities as well as protect ourselves from predators. These are very serious matters and this second stage of meetings is truly CRUCIAL. The Crucial Detail Meetings are aptly named.
We at NEI are very proud of our purpose in the Superpuzzle, and we do not take it lightly. Earth is the Home Planet, and the water and air need to be healthy and clean, and reflect the value we place on the protection of life, and the greatest development of life, Consciousness. How amazing is that?! We have awesome jobs of the mind!!
We are looking forward to offering you the opportunity to be a part of moving this mission forward, and to hearing from some of our more accomplished Mentors also, with their desire to integrate their expertise into this effort. It really will not be long now. We are illuminating our Own Path to Energy Independence, and we can see you standing by in the periphery. The light is reflecting from you and since you desire to join us on this path, it will surely happen.
Thank you very much for your support and interest in the effort.
Professionally,
Robert Run
NEI Marketing