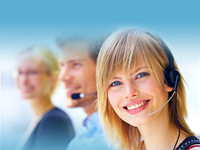 April is Anniversary Month for Neothink Member Services
First Anniversary Month
April 3rd 2009 – Present
That is right!!!! April 3rd Member Services achieved it's first year date of receiving inbound calls from potential members and existing members.
It has been a dynamic years of firsts and ongoing integrations.
The first prospect call: wanting to know if we were real? Was I real?  What is the catch?
When will the shoe fall?
These questions made me have to step up and believe in me, believe in Mark Hamilton.
I had to challenge my understanding of the Prime Literature and be able to effectively communicate the message contained in the literature, to those questioning and doubting individuals, who are desperately questioning, and looking, for the tools they can use to move forward with their lives.
Via the telephone, I became the first impression of the Neothink Society and I needed to take the responsibility to effectively communicate The Neothink Society message.
W0W!!!  Talk about a first, First Impressions, First Questions, First real look at myself as a Neothink man and my communication of the literature to those outside of the Neothink Society.
Also, A First for using the tools for Replication.
The current Neothink Team, who has taken a Vision, continued with their integrations, and moved the Vision forward in order to help those individuals looking for answers to their doubtful questions. They wanted understanding of the material in the Prime Literature and the reasons to continue on their Neothink journey of exploration, stimulation and enlightenment. This team is to be commended for taking the first steps to help other.
Kudos Neothink Member Services Team…..  You have taken The Neothink Society to a New Frontier of communication and interaction….. Yes, another First……
To move forward you have to take action and taken that first step of Action.
Member Services has done just that, by taking the first step forward.
Lots of firsts and a lot of Growth.
Happy 1st Anniversay Neothink Member Services….
This year was just the beginning…………
Continue to reach out ……