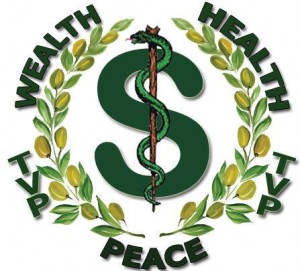 Get Ready For An Amazing 2010 With TVP!
The Twelve Visions Party ushers in the New Year with great momentum and big plans. With the state of New Jersey being the first to be handed their affiliate certificate and California close behind; all other states are moving forward through a clearly blazed path.
New Jersey is also hosting a TVP Convention on March 20th in Newark, New Jersey at the historic Newark Symphony Hall. Convention Chairman Larry Johnson has been working close with Steve Fagan and many others to make this event a reality.
It will include various speakers, Neothink® Business Alliance vendors, Neothink® artists and musicians and the keynote speaker is Mark Hamilton's right hand man Steve Rapella. Neothink® and TVP members from all over are preparing for the event which will be another milestone for the Twelve Visions Party. Congratulations New Jersey for your trailblazing achievements!
As TVP gains momentum, the need for having Political Action Committees in each state is rising. TVP Oregon members Bruce Heth and Kenneth Townsend have been leading the charge in helping all states develop their own Political Action Committee. Contacting Bruce Heth or Kenneth Townsend for information on PAC's and helping your state get set up is a huge contribution to TVP at this stage. If you've been looking for a way to get involved with TVP directly, then this may very well be your big chance!
And speaking of getting involved with TVP, the Neothink® Business Alliance and TVP are further integrating through a new sponsorship program for the Sunday TVP call. Neothink Business Alliance members (and Neothink members) can now sponsor the Sunday call by visiting TVP's national committee site at: http://tvpnc.org/sponsor.html.
Thank you and congratulations to the Business Alliance's own Value Added Concepts LLC which has been the first to sponsor the Sunday TVP call. Log on to http://ValueAddedConceptsLLC.com to learn more about this wonderful Neothink Business.
Get ready for a great year of progress and accomplishment with TVP. The Reason Magazine ad for the new Wealth, Health, Peace book will be hitting the market soon. And more advertising and marketing for TVP is in the works including the idea of a new radio show! Stay tuned to the TVP Saturday and Sunday calls for updates and the latest developments. And don't forget to log onto http://TwelveVisionsWorld.com/ and http://tvpnc.org/ periodically for all of your other TVP informational needs.
A depoliticized country is right around the corner, and TVP welcomes the New Year with excitement, enthusiasm and a serious ambition to get down to business and make things happen. This is TVP's year to take root and create mass awareness, so sit back and enjoy the ride or jump in with both feet and become part of the most amazing watershed event in political history!
-Jeff Smith